International Bible Way
Be strong and courageous "Have I not commanded you?" Be strong and courageous, Do not be afraid; do not be discouraged.

Josuha 1:9 (NIV)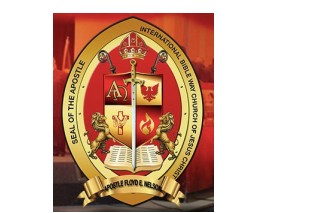 International Bible Way Church of Jesus Christ, is an organization where Christ is the main focus. We believe the Bible is the true Word of God. Salvation is only made possible through Jesus Christ; the fulfilling of the Holy Spirit with the evidience of speaking in tongues; water baptism by full immersion; the pre-millennial second coming of Jesus Christ; the final judgement of the dead; and the establishment of the new heavens and new earth.

It is our duties as christians to not only tell others about Christ but to live the life of Christ daily by keeping God's commandments and His statues. To Love one another and to do unto to others as we would have them do unto us.

For God is Love

Chief Apostle Floyd Nelson Sr.

International Bible Way Church of Jesus Chris
1110 Holmes Street
Raleigh, NC 27601
http://InternationalBibleWay.org
EIN: 262380983