River of Refuge
Empowering Working-Poor Families with Financial Security through Interim Housing.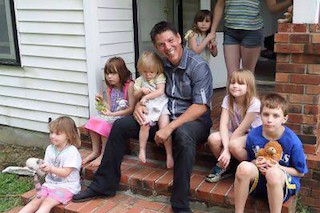 River of Refuge is a non-profit Kansas City based organization which transitions homeless families who have jobs from high rent motels and shelters into permanent housing.

We help the hidden families living for months, even years, at pay by the week motels in Kansas City. There are dozens of these expensive one room motels in the metro area with families in crisis. They often pay $800 to $1200 per month for a one room living space.

Their children ride the bus to school and navigate after-school lives in a motel-room world. These families are the working poor, who can't save enough for utility deposits, down payments or rent, but who earn just enough to disqualify them for food stamps or other state or federal aid.
River Of Refuge
5155 Raytown Road
Kansas City, MO 64133
http://www.RiverOfRefuge.com
EIN: 27-0280023