El Centro
We are strengthening comunities and improving lives of Latinos and others through educational, social and economic opportunities.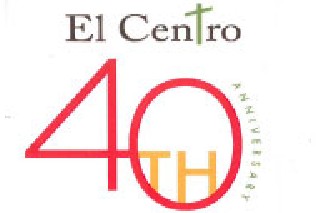 Are you interested in being a sponsor?
Click here

Are you ready to purchase your tickets?
Click here

The 40th Anniversary Celebration on Saturday November 19, 2016 will feature an evening of dinner, cocktails, music and dancing as we celebrate "40 Years of Changing Lives" and the "Past, Present and Future" of El Centro.

El Centro Inc
650 Minnesota Avenue
Kansas City, KS 66101
http://www.elcentroinc.com
EIN: 362904073